Christmas Prague Zouk Mass 2022
16.12. - 19.12.2022
winter edition
Marathon program
100% social event, NO shows, NO workshops
Make more friends, have more fun and time for dancing

This is for real party animals, we have parties all day & night long

gender balanced family event for intermediate and advanced dancers
*) The marathon program is subject to change based on the current covid restrictions
1. Marathon day

22:00 - 06:00 - 8 hours party
23:00 - 00:00 - night snack

@Sacre Coeur Church

Holečkova 31, 150 00 Prague 5

2. Marathon day

12:00 - 06:00 - 18 hours party
12:00 - 14:00 - brunch
16:00 - 17:00 - afternoon snack
20:00 - 22:00 - dinner
01:00 - 02:00 - night snack

@Sacre Coeur Church

Holečkova 31, 150 00 Prague 5

3. Marathon day

12:00 - 06:00 - 18 hours party
12:00 - 14:00 - brunch
16:00 - 17:00 - afternoon snack
20:00 - 22:00 - dinner

@Sacre Coeur Church

Holečkova 31, 150 00 Prague 5
Marathon DJs
Great DJs and music is the most important of every party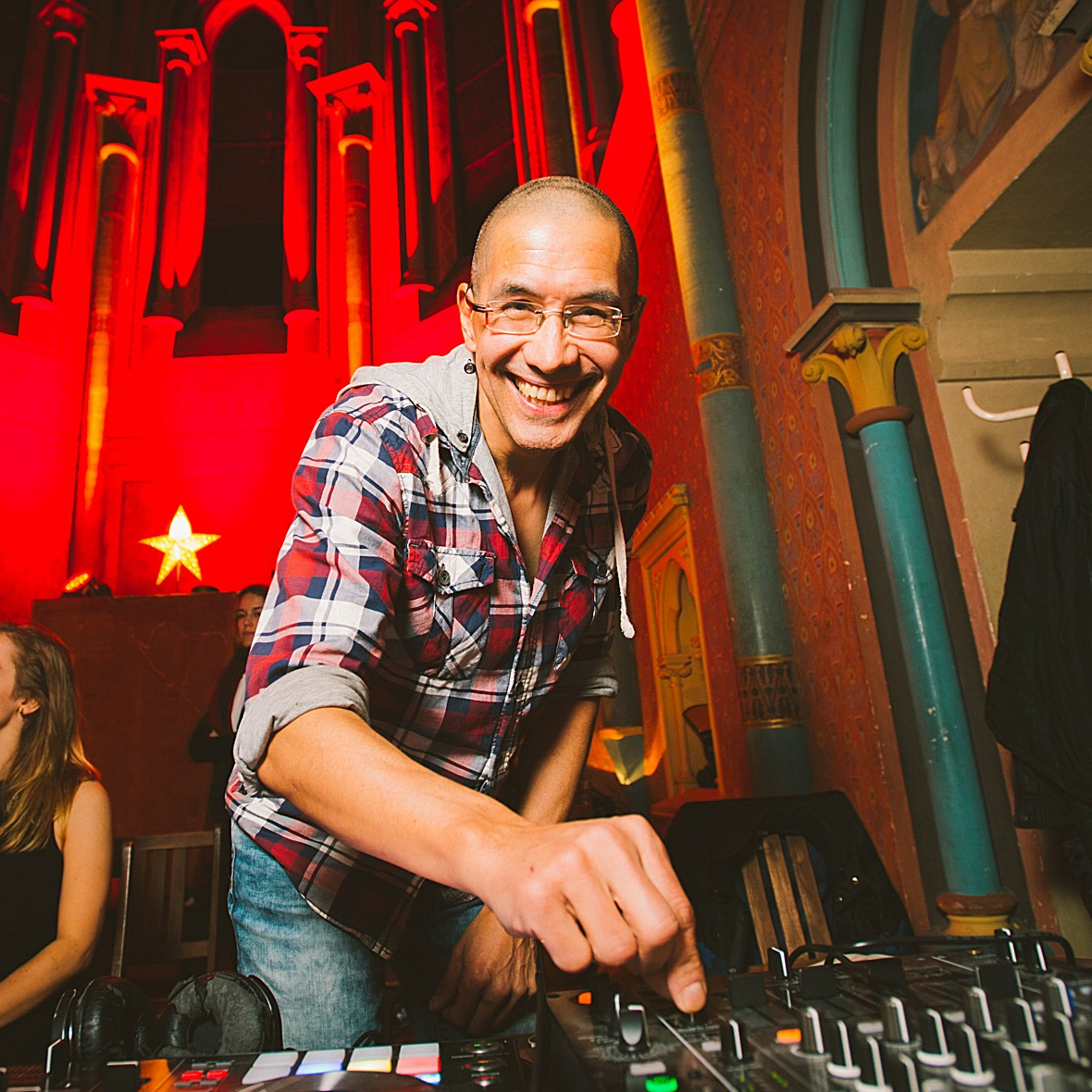 I started to be a DJ already in 1980 ;-) with all kinds of music. At that time disco, soul, pop, classics all what people wanted to hear and make them crazy and gave them a fun time at the disco in town. 2003 i started to dance Salsa and right away the asked me can you play music. Ofcourse i said. Always collecting records, cd's, downloads, iTunes of music i like. I have also Salsa, Bachata, Merengue, Zouk, Kizomba music. 2004 i started to learn Zouk with many friends who dance now so good and yes i was already again the DJ. It gives me energy, a smile and a really good feeling inside myself to see dancers dance allnight long. Enjoying the time on the dance floor. I try to play for all Zouk dancers because there are so many different kind of styles we can dance zouk on if you have an open dance mind. My favorite style is to let them dance 3 songs together in a dance flow. That they are feeling each other in dance and emotion. Away from everyone on the dancefloor just the two of you in the Zouk dance. 3 songs that can be together in a flow. for example Slow R&B, Lyrical & Neo. Flying above the dance floor ;-) Or midtempo popsong, original Zouk song and a Remix! ;-) I wanna dance too and be a better dancer but it seems i am still more a DJ. Have Fun, Enjoy All Zouk Marathon's, Every Marathon is a special one and make it an Amazing time again together! Zouk Love & Big Hug. Freddy.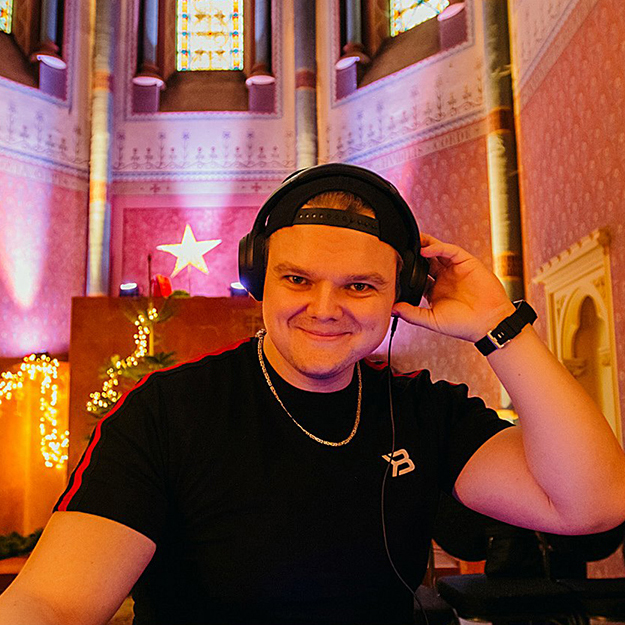 Petter has his background in music from an early age, playing multiple instruments and dedicating around 10 years to playing in bands and creating music. In the beginning of 2013, Petter started with Brazilian Zouk and a new passion exploded inside him. Through the years, until today, Petter has been a very active, hardworking zouk enthusiast helping to build the Zouk Oslo Norway scene, and traveling around the world, multiple times, to learn more about zouk. His passion has grown alot, and Petter has been a regular dancer and DJ to see/meet around in Europe's zouk scene. The most importent to him, is "to feel the dance and to feel the music". He focuses on a great variety of music during his DJ sets, and mostly original songs without to much crazy effects and added beats. As a DJ, he wants to bring everyone on a journey through the language of zouk and music, and bring the dancers closer to each other. He always try to create a magical atmosphere, and represent every style, mixed in with both new and old styles of zouk music. As a dancer, he focuses on clear leading, bringing trust and comfort to his partner, and enjoying together the music with flow, dynamique and musicality. Being connected through the pillars of the zouk dance language is always his favourite thing to do. DJing has been a natural evolution from being a experienced musician, and no matter if Petter teach, dance, DJ he always says he want to contribute to an unique and special energy, that only zoukers can create together. Petter loves the Prague Zouk Marathons and love being apart of the events every season, every year. Lets enjoy together soon. Zouk and love, from DJ Viking.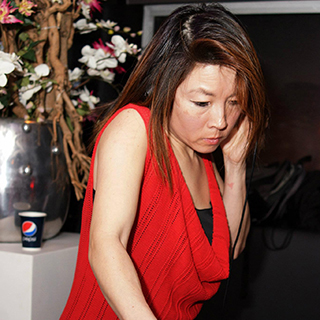 I met the Brazilian Zouk dance in 2002 in Netherland. This dance is very sensual, but it is the music which I fell in love with.
In 2005 I started as one of the first few DJ's in Netherland, just for fun of course! And since 2010 my passion starts to expand to abroad and overseas, like Spain, Czech Republic, Germany, Switzerland, Italy, France, Croatia, The USA and Canada.
As a DJ I witness the development of zouk music: from zouk, ghettozouk and kizomba to remixes, alternatives and pop songs.
I hope to share my passion with others. I love to have different sets of playing, surprises and a good mixture of all styles!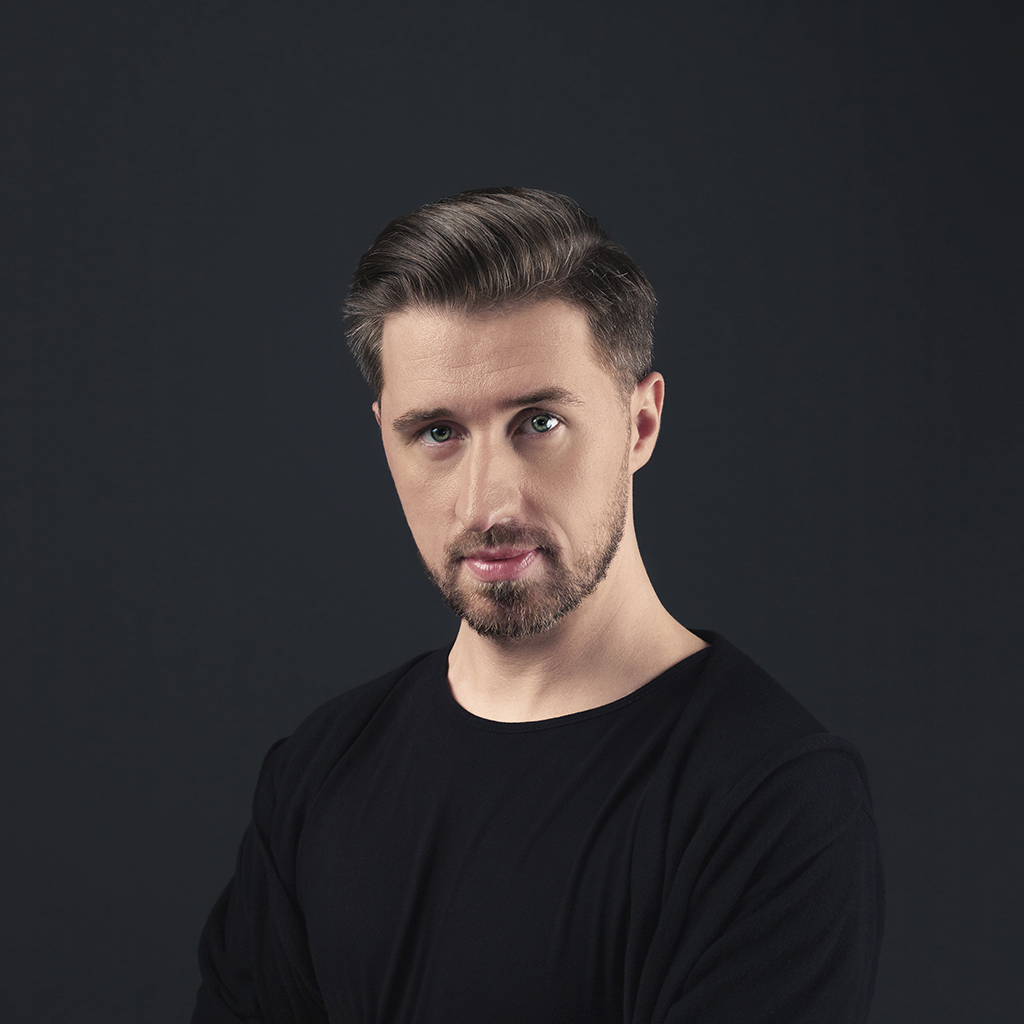 For HUSHZ being a DJ is basically something he arrived at after patiently building this craft from many elements.
His will to live is driven by musical phrases which helped him with his main occupation as a classical music double bass player or obtaining musical degree. Obviously, that was not enough, so he also explored territories of composing and producing music from scratch using both physical instruments as well as digital modelling. On that field he also released two albums of zouk remixes and one album including tracks he composed and produced completely on his own.
Breathing music for most of his life made him fall in love with a wide variety of different genres. Years of listening, studying and making music gave him a deep understanding of emotional messages stated in songs which he appreciates very deeply to share with dancers he plays for.
Hundreds of performances he gave as a DJ and professional musician helped him develop the ability to read the audience at practically an instinctive level. It also taught him unquestionable professionalism and dedication. He never finds any issues with adapting to events he performs at, from cosy small meetings to full blown zouk congresses.
Also, as an active member of the zouk community he enjoys any non-musical contact with potential audiences greatly. This is mainly because he feels constant gratitude for having a chance to share music he loves with others.
Your ticket to invaluable experiences
Join us for 45 hours zouk marathon party at private family-like event for a limited number of intermediate and advanced dancers and friends with food all inclusive
2* brunch, 2* dinner, 4* snacks

unlimited water / coffee / tea

Traditional Czech Christmas Sweets
*) This event is ONLY for registered guests.
It is NOT POSSIBLE to come just for one day party
STANDARD pass
180 €
Food All inclusive / All you can eat
limited spots
---
Friday Welcome party


9 hours party

Saturday Marathon party


18 hours party (12:00 - 06:00)

Sunday Marathon party


18 hours party (12:00 - 06:00)
Register and Apply for a spot
"Again it was very well organized and had very nice friendly atmosphere as always."

Daisuke

Japan

"High level of dancing. Great atmosphere. Just the nicest event."

Jasna

Slovenia

"Everything just clicks in this marathon. The venue, the people, the music, the organisation. The highlight is definitely the combination of awesome dancers coming together! Thank you Zdenek! :)"

Lefteris

Cyprus

"This was my first Fall Prague Salsa Marathon and I was most impressed. The high level of organisation, especially after all the uncertainty of the pandemic times in which we're currently living, is very laudable! From the ticket purchase and transfer to the check-in and staff, welcome drink, outstanding meal offerings, friendly and professional kitchen staff, top-notch DJ lineup, quality level of balanced leads/follows, this Fall Prague Marathon was, quite simply, excellent!"

Damian

Trinidad & Tobago

"If you like amazing music, great level of dancing and one of the most friendly atmosphere ever in the salsa world, you HAVE TO experience dance marathos by Zdenek. 🙂 At least once and then you can become addicted and be proud of it at the same time. Like myself 🙃🙂❤️ Sabina from sLOVENia"

Sabina

Slovenia

"Great people, excellent djs, splendid venue, variety of food, everything was really good!"

Andreea

Spain

"Everything! The idea, organization, dancers, music, venue, atmosphere...just everything ❤️"

Leja

Slovenia

"quality & creativity of dancers, relaxing atmosphere, kindness of every participant"

Diana

Germany

"This event is very special. What I like about the Prague marathons compared to others is the amazing combination of passionate dancers dancing to music played by passionate, experienced DJ's in a very quaint and comfortable venue, serving up very tasty buffet style meals and loads of snacks in between. I love how the snacks and meals are integrated completely with dancing area. The dancing is seemingly non-stop, starting from noon lunch/brunch until 6 AM in the morning. And perhaps the best is the general atmosphere of being relaxed and unpretentious, attended by friendly passionate dancers. Why I would recomend this event to my friends? Because it is a great way to dance a lot to really good music, to chill out with friends, and to get to know passionate salsa people much more closely than would be possible at larger, more formal salsa events."

Steven

Denmark

"Very nice friendly event!"

Issam

France
Our Venues
Sacre Coeur Church
Church with a wooden dancefloor
The monastery complex was built on the grounds of former vineyard farms in the second half of the 19th century with an educational institution for the education of girls from aristocratic families. The building includes the Neo-Gothic Church of the Sacred Heart of Jesus (Sacré Coeur), built in 1882–1884 according to a design by the Beuron Benedictine P. G. Béthun. The monastery complex was owned by the French congregation Dames du Sacré Coeur (Lady of the Sacred Heart of Jesus).
Keep me informed about event updates, highlights and future events